Prelude was founded in 2016 with the vision of bringing together the energy and collaborative culture of a start-up environment with seasoned experience in developing cancer medicines.
Leadership Team
We are a highly experienced and proven management team that has delivered multiple, impactful medicines to patients. We have built, from the ground up, our internal discovery engine led by research and development leaders with strong capabilities in inventing and rapidly developing small molecule medicines.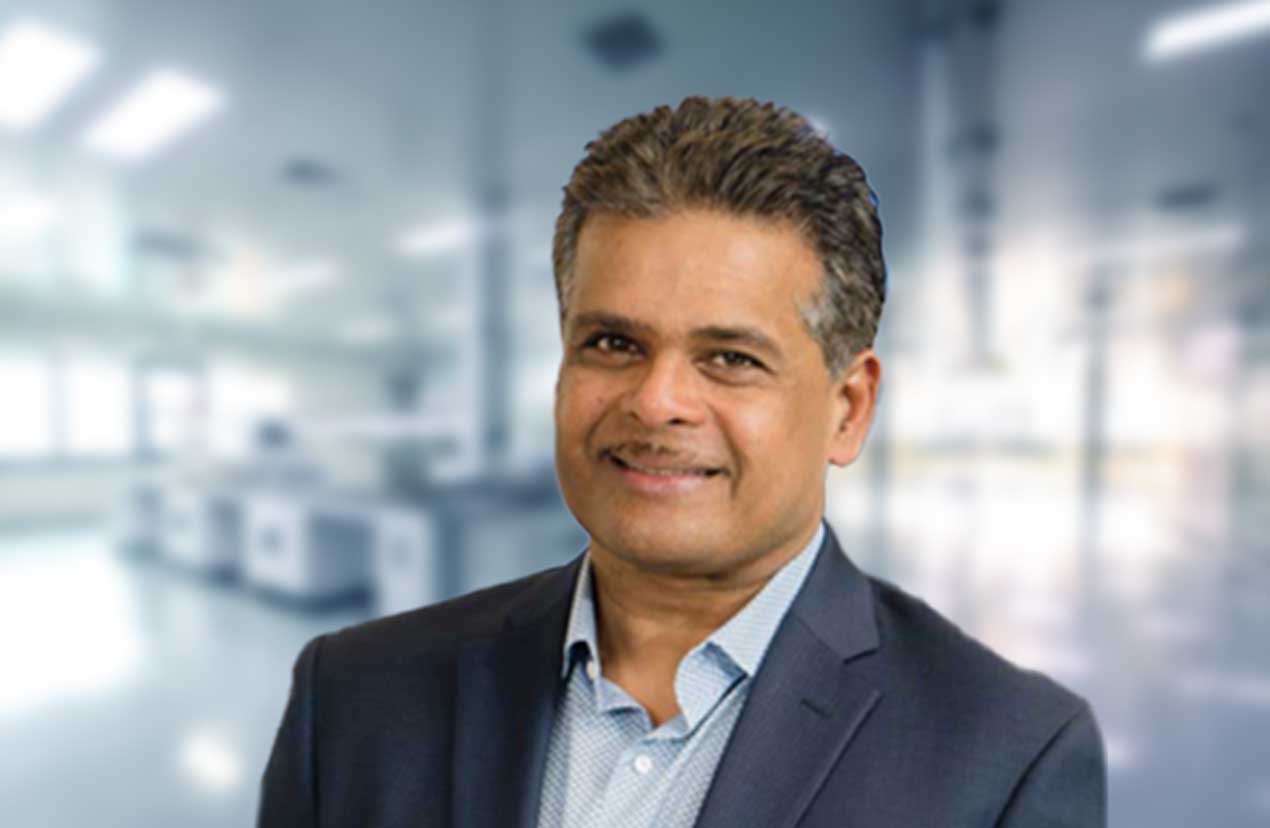 Kris Vaddi, Ph.D. founded Prelude Therapeutics and has served as the Chief Executive Officer and member of the Board of Directors since 2016. Prior to founding Prelude, from 2014 to 2016, Dr. Vaddi served as Chief Executive Officer of Orsenix, LLC, a clinical stage biotechnology company. Previously, he held several roles at Incyte Corporation, starting as a Founding Scientist and an Executive Director in 2002, and most recently as a Senior Advisor from 2015 to 2016. Dr. Vaddi initiated and championed JAK research programs at Incyte that led to the discovery, development, and approval of Jakafi®(ruxolotinib) for Myelofibrosis and Polycythemia Vera and Olumiant®(baricitinib) for rheumatoid arthritis. He received his BVSc in Veterinary Medicine from APAU in India and his Ph.D. in Pharmacology and Toxicology from University of Florida.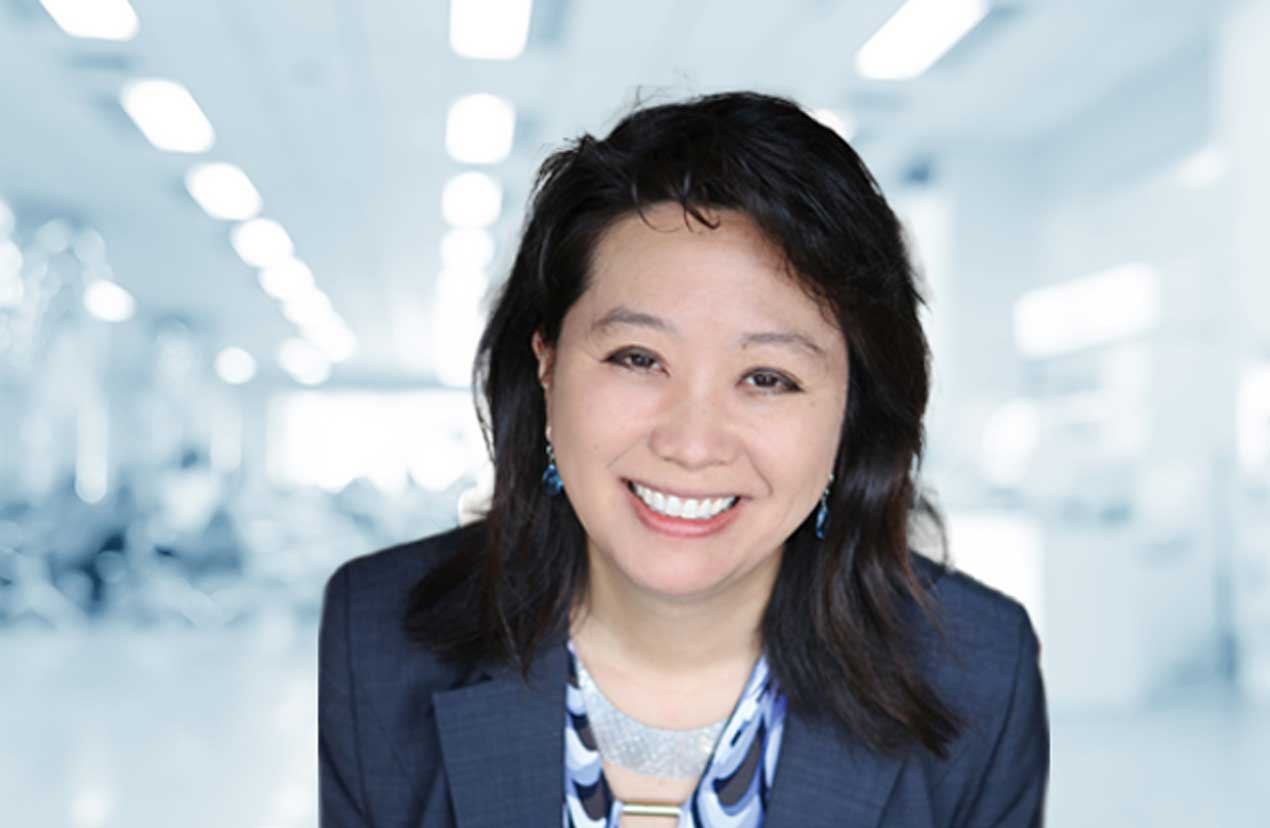 Dr. Huang was appointed President and Chief Medical Officer of Prelude in April 2022. Prior to joining Prelude, she served as Chief Medical Officer of Hematology at BeiGene, Ltd., where she created a global development organization encompassing clinical pharmacology to global product safety and had strategic oversight of the development of five hematology medicines. During her tenure with BeiGene, she oversaw the approval of zanubrutinib in three diseases spanning more than 45 countries and was responsible for the first approval of tislelizumab in Hodgkin's lymphoma. Prior to joining BeiGene in 2016, Dr. Huang served as Vice President, Clinical Development at Acerta Pharma, where she oversaw global clinical development of the BTK inhibitor, acalabrutinib. Prior to this, she worked at Genentech, where she played a leading role in drug development programs for multiple therapies throughout all stages of development, including, Rituxan®, Avastin®, Kadcyla®, Venclexta® and Gazyva®. She is board certified in hematology, oncology, and internal medicine and is Adjunct Clinical Assistant Professor at Stanford University.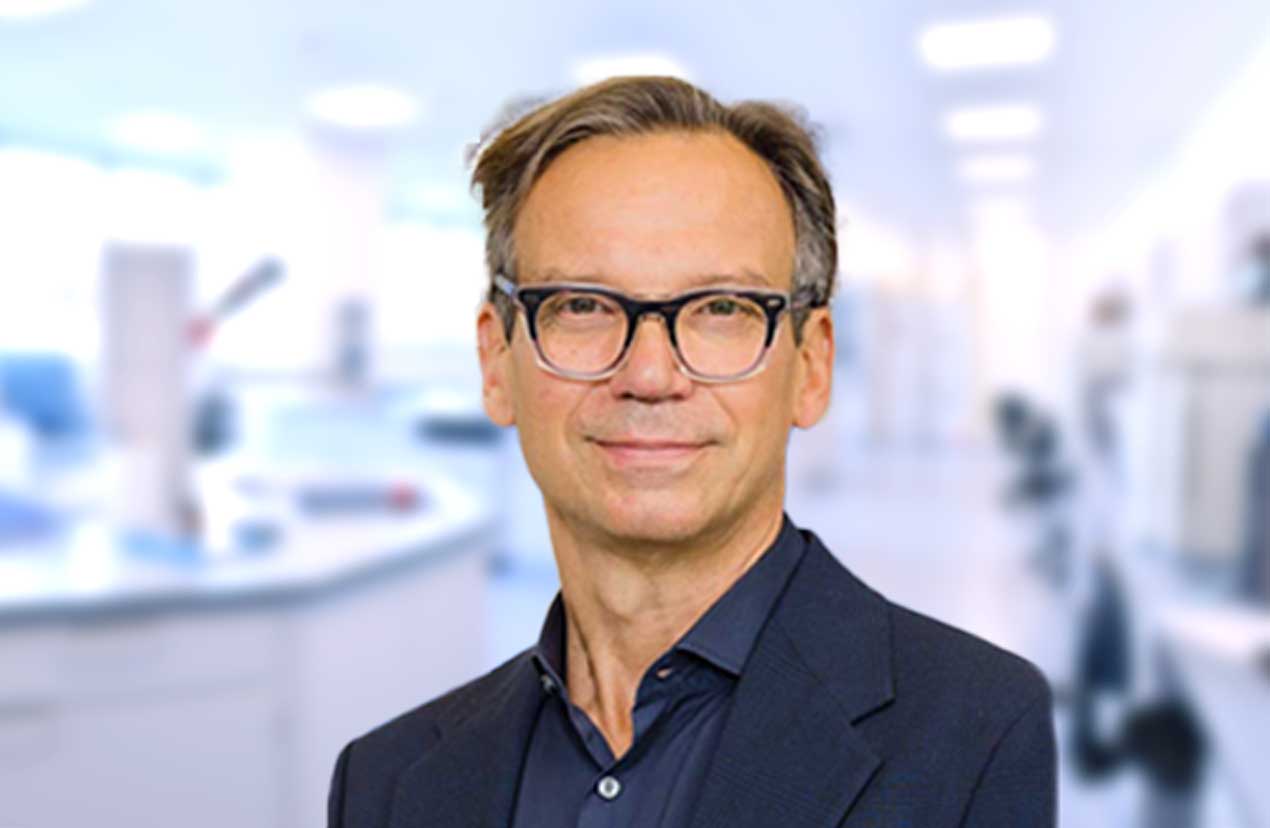 Laurent Chardonnet is Chief Financial Officer of Prelude Therapeutics. Prior to Prelude, he served as Senior Vice President, Chief Financial Officer at Axcella Health. Prior to Axcella, he spent 15 years at Incyte Corporation where he held roles of increasing responsibility including Vice President Finance, Treasurer and Principal Accounting Officer, Head of Finance and Administration for the company's European division, and Vice President of Alliances and Global Strategy. Mr. Chardonnet received his Master of Business Administration from Vanderbilt University and his initial business degree from the Institut Supérieur de Gestion in Paris.
<! -- ends content-box -->
Bryant D. Lim joined Prelude Therapeutics in 2023 as Chief Legal Officer and Corporate Secretary. He has more than 20 years of experience in pharma and biotech, with expertise in business development, regulatory matters, fundraising and SEC reporting. Prior to joining Prelude, Mr. Lim was Chief Business Officer and General Counsel at Aceragen, Inc. (previously Idera Pharmaceuticals). Previous to that, he served as Vice President of Legal at Incyte Corporation, having previously served as the Global Chief Compliance Officer.  Prior to this, he served as associate general counsel at ViroPharma Incorporated until its acquisition by Shire plc and before that, was assistant counsel at Merck & Co., Inc. He currently serves on the Board of Directors of Life Sciences of Pennsylvania. Mr. Lim earned his law degree from Villanova University School of Law.
Peggy Scherle, Ph.D. has served as Chief Scientific Officer at Prelude Therapeutics since 2018. Prior to joining Prelude, Dr. Scherle held several roles at Incyte Corporation, most recently serving as Group Vice President, Discovery Biology and Preclinical Pharmacology where she oversaw the target validation and preclinical drug discovery efforts. Her prior roles at Incyte included Vice President, Preclinical Pharmacology from 2014 until 2017 and as Executive Director, In Vitro Biology from 2011 until 2014. Dr. Scherle was one of the original team of scientists that joined Incyte in 2002 and was involved in the discovery and development of the JAK inhibitors, Jakafi® (ruxolitinib), for the treatment of myelofibrosis and polycythemia vera, and Olumiant® (baricitinib), for rheumatoid arthritis, as well as the advancement of >10 small molecules into clinical studies for cancer, including both targeted therapy and immunotherapy approaches. Prior to Incyte, Dr. Scherle held scientific research positions with DuPont Pharmaceuticals Company and Bristol- Myers Squibb. Dr. Scherle received her Ph.D. in immunology from the University of Pennsylvania and completed her postdoctoral training at the NIH.
Andrew Combs, Ph.D. is the Executive Vice President and Head of Chemistry at Prelude Therapeutics. Dr. Combs joined Prelude in 2019 and has over 27 years of experience as a medicinal chemist. Prior to joining Prelude, Dr. Combs previously held several roles at Incyte Corporation, most recently as Vice President of Discovery Chemistry, where he led teams in medicinal chemistry, analytical chemistry, enabling technologies, computational design, and informatics from 2003 until 2019. Earlier in his career, Dr. Combs held positions of increasing responsibility, starting as a Senior Research Scientist and advancing to a Director of medicinal chemistry at DuPont-Merck, DuPont Pharmaceuticals, and Bristol-Myers Squibb. His passion for research embraces the application of innovative and enabling technologies to expedite the drug discovery process. He has led teams of creative chemists with whom he co-invented >10 clinical candidates, including epacadostat and parsaclisib, which both entered late stage clinical trials in oncology. Dr. Combs holds B.S. degrees in Chemistry and Molecular Biology from the UW-Madison, a Ph.D. in Organic Chemistry from UCLA, and completed his training as a HHMI post-doctoral fellow at Harvard University.
<! -- ends content-box -->
Michele Porreca, M.B.A., joined Prelude Therapeutics in June 2021 to serve in the newly created position of Chief People Officer where she leads all aspects of the Company's human resources management, including, talent management and strategy, organizational effectiveness, total rewards, culture, inclusion, and employee communications. Ms. Porreca brings more than 20 years of experience in human resources with over a decade of specialized experience in the pharmaceutical and biopharmaceutical sector. Most recently, she served as CHRO at Nabriva Therapeutics, where she led the human resources function during its transition from a clinical stage to commercial stage infectious disease organization. Prior to Nabriva, she served as the Vice President, Human Resources at Synergy Pharmaceuticals during the launch of its first specialty product. In addition, Ms. Porreca was a member of the HR leadership team at Shire Pharmaceuticals during a six-year span of rapid growth and partnered with global leaders across rare disease and specialty pharma lines of business as well corporate functions. In addition to her time in life sciences, Ms. Porreca held HR leadership roles in both the medical and tech industries. Ms. Porreca earned a B.A from Ursinus College and an M.B.A from Drexel University.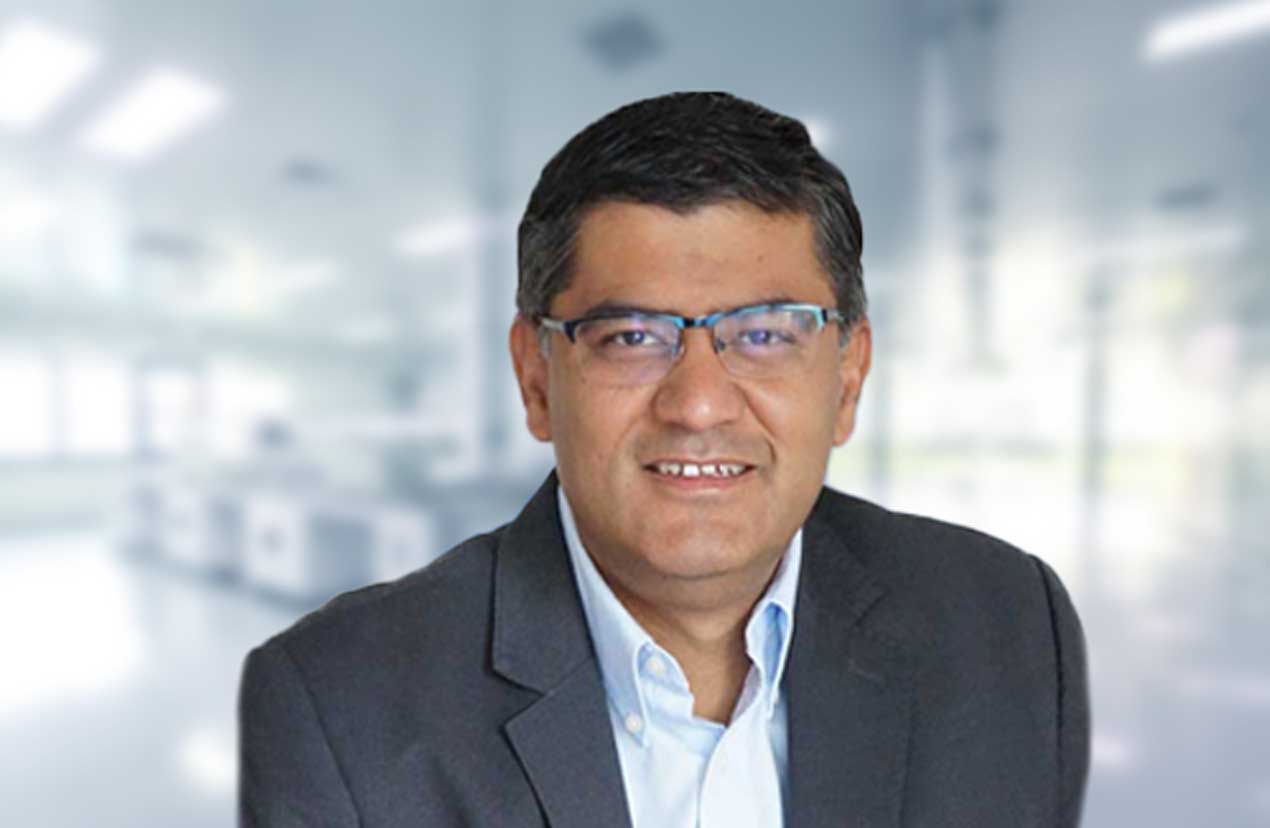 Naveen Babbar is Senior Vice President, Translation Medicine. Before joining Prelude, Naveen was Vice President of Global Precision Medicine at Novartis Pharmaceuticals. Naveen's experience covers a wide span of solid tumor oncology drug and device development including translational studies across early and late-stage development, diagnostic assay development, global registrations and commercial launches. Naveen has contributed to successful NDA submissions for Zykadia® (ALK inhibitor), Kisqali® (CDK4/6 inhibitor), Piqray® (PIK3CA inhibitor) and Tabrecta® (cMET inhibitor), and their associated companion diagnostic assays globally. Naveen received his M.Sc. in Biotechnology from Delhi, India, Ph.D. in Biochemistry and Molecular Biology from University of Arizona and completed his postdoctoral fellowship from Johns Hopkins Sidney Kimmel Comprehensive Cancer Center.
Aimee Crombie, Ph.D. is Senior Vice President and Head of Strategic Planning & Operations at Prelude Therapeutics. Prior to joining Prelude, she was Vice President of Research at Trevena, Inc. where she oversaw drug discovery activities supporting target and hit identification, chemical lead optimization, and drug candidate selection. Aimee has contributed to the discovery of several small molecule including oliceridine, TRV734, and TRV250, biased agonists of GPCRs that are being developed for the treatment of CNS disorders. Prior to joining Trevena, Aimee was a member of the Discovery Medicinal Chemistry group at Pfizer (formerly Wyeth) where she contributed to research programs in a variety of therapeutic areas including oncology, inflammation, neuroscience, cardiovascular, and musculoskeletal diseases. Aimee received her B.S. in Chemistry from the University of Pittsburgh and her Ph.D. in Organic Chemistry from the Massachusetts Institute of Technology.
<! -- ends content-box -->
Madhu Pudipeddi, Ph.D. is Senior Vice President of Technical Operations at Prelude Therapeutics. Prior to joining Prelude, he was Executive Director at Novartis Pharmaceuticals, where he had roles of increasing responsibility for over 16 years in the areas of drug development and technical operations. Dr. Pudipeddi contributed to the development and commercialization of several new molecular entities, build-up of an R&D organization in India, and oversaw Manufacturing Science & Technology operations in Europe and Americas. Prior to joining Novartis, Dr. Pudipeddi was at Bristol-Myers Squibb where he was engaged in drug discovery-development collaboration and development of new molecular entities. Dr. Pudipeddi received his B.S. in Pharmaceutical Sciences from Andhra University, India and his Ph.D. in Pharmaceutical Sciences from the University of Wisconsin, Madison.
Wan-Jen Hong, M.D., is Senior Vice President of Clinical Development at Prelude Therapeutics. Dr. Hong is a physician scientist with more than 10 years of clinical and scientific expertise in hematology and oncology disorders. Prior to joining Prelude, most recently, she was Chief Medical Officer at Imago Therapeutics, where she was responsible for leading the clinical development for a late-stage asset in myeloproliferative neoplasms. She previously spent seven years at Genentech where she was a Group Medical Director. At Genentech, Dr. Hong worked on the development of several molecules across multiple indications in hematology and oncology and played a leading role in the indication expansion of venetoclax (VENCLEXTA®) in acute myeloid leukemia. She earned a bachelor's degree in chemical engineering and biology from the Massachusetts Institute of Technology and completed both her medical doctorate and clinical training, including a hematology/oncology fellowship, at Stanford University. She is also currently an Adjunct Clinical Assistant Professor, Department of Medicine-Hematology at Stanford University, School of Medicine.
Neelesh Sharma, M.D., Ph.D., is Senior Vice President, Clinical Development at Prelude Therapeutics. Dr. Sharma is a medical oncologist with extensive experience conducting both early and late-stage drug development clinical trials, translational research, formulating strategy, leading teams, monitoring studies, and engaging with senior leaders in academia, industry and health authorities. Prior to joining Prelude, he spent several years at Bayer Pharmaceuticals, first as Senior Clinical Development Leader, Immuno-oncology (Early and Late Phase) and then as Vice President, Head, Precision Oncology (Early Development) where he led early clinical development of the precision oncology/targeted therapies portfolio which includes the Bayer-Broad Institute Collaboration and Bayer-MD Anderson Collaboration for early drug development. Before joining Bayer, Dr. Sharma was Clinical Program Leader (Early Development) at the Novartis Institute of Biomedical Research. Prior to his career in biopharma, he spent five years in academia as an Assistant Professor, Medical Oncology at Roswell Park Cancer Institute (RPCI), Buffalo, NY and then Assistant Professor, Medicine at Case Western Reserve University in Cleveland, Ohio. Dr. Sharma earned his medical degree from G.S.V.M. Medical College in India and a Ph.D. in physiology and pharmacology from The University of Georgia.
<! -- ends content-box -->
Bill Novotny, M.D., is Senior Vice President of Clinical Development at Prelude Therapeutics. He is a physician-scientist with a 30-year career spanning academic and basic science, hematology-oncology drug development, oncology diagnostics and clinical practice of medicine. Bill led the development of Avastin, the first angiogenesis-inhibitor for the treatment of colon, lung and breast cancer, from Phase 1 to FDA approval. Other first-in-class drugs that Bill helped develop and bring to market include Herceptin for the treatment of breast cancer, and enzalutamide for the treatment of prostate cancer. Prior to joining Prelude, Dr. Novotny was Senior Vice President of Hematology at BeiGene, where he oversaw development, and approval of zanubrutinib in B cell malignancies and tislelizumab in Hodgkin lymphoma. He has held senior positions at GRAIL, Medivation and Genomic Health. He began his career in biotech at Genentech, where as Principal Medical Director from 1995 to 2009, he led the development of Avastin, sibrafiban, and Apo2L/TRAIL, and contributed to the early development and approval of Herceptin..
<! -- ends outlier content-box -->